Research Area:

Medicina rigenerativa
The research activity of the lab is focused on the development of in vivo and in vitro 3D constructs for regenerative medicine/tissue engineering approaches, using the developed expertise in skeletal muscle, stem cell biology and extracellular matrix engineering. The lab is developing the following two main projects:
Muscle extracellular muscle engineered with Extracellular Vesicles for muscle reconstruction
The need of new biomaterials to replenish the loss of muscle mass is currently a challenge. Indeed, after congenital malformations, trauma or tumor surgery the volume mass loss can be filled with synthetic materials already used in clinical practice, but the regain of function is still very difficult to reach. Nowadays the decellularization of tissues allows the obtainment of the highest biocompatible scaffold without the genetic material, such as the extracellular matrix (ECM). This biomaterial, that retains the biomechanical properties, proteins and biochemical factors that characterized the native tissue, induces vascularization and new cell recruitment, but fibrosis and gain of function are still problems to face. It is known that there are intercellular signals mediating tissue repair conveyed via biologically active nanoparticles secreted by cells, called extracellular vesicles (EVs). With the aim to improve the muscle functional regeneration, the project focuses on:
• functionalization of the muscle ECM with EVs, naïve or modified, from different cell sources (muscle precursor cells, amniotic fluid stem cells, cord blood mesenchymal stem cells, endothelial cells);
• fibrosis and functional muscle recovery evaluation in a well-set model of volumetric muscle loss. In perspective, in other muscle disease models (such as dystrophy) the effect of "naïve" and engineered EV activity will be evaluated.
Development of tridimensional model of rhabdomyosarcoma to mimic physiological cell-extracellular matrix interaction
Rhabdomyosarcoma (RMS) is the most common soft tissue sarcoma in childhood accounting for over half of all cases. It is typical of the pediatric age spanning from very young children to adolescents. It develops from immature mesenchymal cells committed to skeletal muscle differentiation and can arise anywhere in the body. At diagnosis, approximately 20-25% of cases present metastasis that occur especially in lung and bone marrow, which strongly suggests that the microenvironment contribute significantly to the growth potential of this malignancy. Studies of ECM support the important role of the cross-talk between transformed cells and their niche, linking ECM composition with pathological conditions. The interest in this new aspect starts widening the understanding of tumor progression and opens new avenues for developing innovative therapies.
Our aim is two folds:
• to investigate the process of integrin-mediated cell motility responsible for the early metastatic migration of cancer cells using a protein tuned hydrogel, HA based, as tridimensional (3D) model;
• to investigate of the role of the highly expressed GPC3 proteoglycan, in RMS tumor growth and progression, in 3D.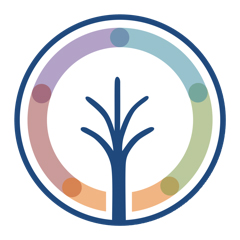 The International Network for Translating Research on Perinatal Derivatives into Therapeutic Approaches SPRINT is a COST EU network born to provide innovative therapeutic applications of Perinatal-derived tissues, cells, and factors. 
Group Members
Stefania D'Agostino PostDoctoral Researcher
Fabio Magarotto Graduated fellow
Anna Chiara Moscato Master student
Matteo Barel Master student
Selected Publications
Trevisan C, Fallas MEA, Maghin E, Franzin C, Pavan P, Caccin P, Chiavegato A, Carraro E, Boso D, Boldrin F, Caicci F, Bertin E, Urbani L, Milan A, Biz C, Lazzari L, De Coppi P, Pozzobon M, Piccoli M. Generation of a Functioning and Self-Renewing Diaphragmatic Muscle Construct. Stem Cells Transl Med. 2019 Apr 10. doi: 10.1002/sctm.18-0206.
Pozzobon M, Saggioro M, D'Agostino S, Bisogno G, Muraca M, Gamba P. Alveolar Rhabdomyosarcoma Decellularization. Methods Mol Biol. 2018;1577:317-325. doi: 10.1007/7651_2017_45.
Bertin E, Piccoli M, Franzin C, Spiro G, Donà S, Dedja A, Schiavi F, Taschin E, Bonaldo P, Braghetta P, De Coppi P, Pozzobon M. First steps to define murine amniotic fluid stem cell microenvironment. Sci Rep. 2016 Nov 15;6:37080. doi: 10.1038/srep37080.
Piccoli M, Urbani L, Alvarez-Fallas ME, Franzin C, Dedja A, Bertin E, Zuccolotto G, Rosato A, Pavan P, Elvassore N, De Coppi P, Pozzobon M. Improvement of diaphragmatic performance through orthotopic application of decellularized extracellular matrix patch. Biomaterials. 2015 Oct 9;74:245-255. doi: 10.1016/j. Biomaterials. 2016 Jan;74:245-55. doi: 10.1016/j.biomaterials.2015.10.005. Epub 2015 Oct 9.].
Pozzobon M, Bollini S, Iop L, De Gaspari P, Chiavegato A, Rossi CA, Giuliani S, Fascetti Leon F, Elvassore N, Sartore S, De Coppi P. Human bone marrow-derived CD133(+) cells delivered to a collagen patch on cryoinjured rat heart promote angiogenesis and arteriogenesis. Cell Transplant. 2010;19(10):1247-60. Epub 2010 May 4.
Contatti

Corso Stati Uniti, 4 F
35127 Padova
Phone: +39 049 9640111
Fax: +39 049 9640101
info@irpcds.org