Research Area:

Genetics and Rare Diseases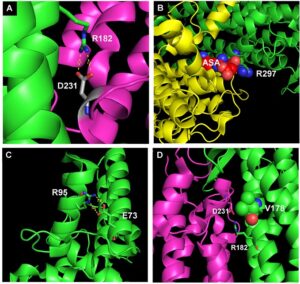 The group is active since 2005 and its research was originally focused mainly on mitochondrial diseases. Our initial aims were to identify and characterize human genes involved in the biogenesis of the mitochondrial respiratory chain (RC), identify mutations in patients with RC defects, and to develop simple tools to characterize these mutants and to study the pathophysiology of these disorders and test novel therapeutic approaches. In the past years we have expanded our research focus to include also other metabolic diseases, as well as genetic disorders unrelated to cellular metabolism.
As a last aspect, we have developed a novel diagnostic strategy for genetic disorders based on NGS technology. Using a 2-level approach we now have the capability to provide in a clinical setting the molecular diagnosis for over 90% of known genetic diseases.
Currently, we are pursuing three main lines of research, which follow up on the results we have obtained thus far.
The first deals with the biogenesis of the RC, in particular of Coenzyme Q biosynthesis and its regulation. Using CRISPR-CAS9 we have generated several KO cell lines for genes which are (or are presumed to be) involved in these processes.
The second line of research involves metabolic disorders, in particular vitamin B6-dependent enzymes such as ornithine aminotransferase (OAT). We are currently supported by a Telethon grant to study the molecular pathogenesis of OAT deficiency and therapeutic role of vitamin B6 and its vitamers in patients.

The last field of research deals with genetic diseases in general. The expansion of our diagnostic service has provided us with an incredible amount of genetic data (we have analyzed >3000 patients with NGS, for a variety of different conditions). The main limitation of this approach is that it is often very difficult to establish the pathogenicity of identified variants (especially of synonymous and missense exonic changes and of intronic variants outside the canonical splicing consensus). The reliability of prediction software is still problematic in a diagnostic setting, hence the necessity of experimental tools to validate these mutations. In the past years we have developed several models from hybrid minigenes, to yeast, to CRISPR-CAS9 edited human cells that have allowed us to validate (or to dismiss ass neutral polymorphisms) many novel variants, and to establish genotype-phenotype correlations for different disease. We now plan to further improve our models and to employ them to study the huge set of variants of unknown significance identified by the diagnostic lab.
Post-doctoral Fellows
Cerqua Cristina
Silvia Rossi
PhD Students
Cristina Calderan
Elisa Baschiera
Assistant professor
Daniela Bettio
Matteo Cassina
Biologist AOPD
Alessandra Friso
Cinzia Bertolin
Francesca Boaretto
Monica Forzan
Selected Publications
Vazquez Fonseca L, Doimo M, Calderan C, Desbats MA, Acosta MJ, Cerqua C, Cassina M, Ashraf S, Hildebrandt F, Sartori G, Navas P, Trevisson E, Salviati L.. 2018. Mutations in COQ8B (ADCK4) found in patients with steroid-resistant nephrotic syndrome alter COQ8B function.
Hum Mutat
, 39(3):406-414
Tezze C, Romanello V, Desbats MA, Fadini GP, Albiero M, Favaro G, Ciciliot S, Soriano ME, Morbidoni V, Cerqua C, Loefler S, Kern H, Franceschi C, Salvioli S, Conte M, Blaauw B, Zampieri S, Salviati L, Scorrano L, Sandri M. 2017. Age-Associated Loss of OPA1 in Muscle Impacts Muscle Mass, Metabolic Homeostasis, Systemic Inflammation, and Epithelial Senescence.
Cell Metab
, 6;25(6):1374-1389.e6.
Salah H, Li M, Cacciani N, Gastaldello S, Ogilvie H, Akkad H, Namuduri AV, Morbidoni V, Artemenko KA, Balogh G, Martinez-Redondo V, Jannig P, Hedström Y, Dworkin B, Bergquist J, Ruas J, Vigh L, Salviati L, Larsson L.. 2016. The chaperone co-inducer BGP-15 alleviates ventilation-induced diaphragm dysfunction.
Sci Transl Med
, 3;8(350):350ra103.
Emma F, Montini G, Parikh SM, Salviati L.. 2016. Mitochondrial dysfunction in inherited renal disease and acute kidney injury.
Nat Rev Nephrol
, 12(5):267-80
Nguyen TP, Casarin A, Desbats MA, Doimo M, Trevisson E, Santos-Ocaña C, Navas P, Clarke CF, Salviati L. 2014. Molecular characterization of the human COQ5 C-methyltransferase in coenzyme Q10 biosynthesis.
Biochim Biophys Acta
, 1841(11):1628-38
Contact

Corso Stati Uniti, 4
35127 Padova
Phone: +39 049 9640139
Fax: +39 049 9640101
info@irpcds.org