Research Area:

Genetics and Rare Diseases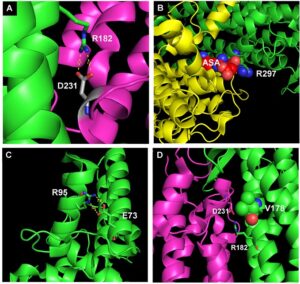 The group is active since 2005 and its research was originally focused mainly on mitochondrial diseases. Our aims were to identify and characterize human genes involved in the biogenesis of the mitochondrial respiratory chain (RC), identify mutations in patients with RC defects, and to develop simple tools to characterize these mutants and to study the pathophysiology of these disorders and test novel therapeutic approaches. In the past years we have expanded our research focus to include also other metabolic diseases, as well as genetic disorders unrelated to cellular metabolism. Regarding the latter, we have developed a novel diagnostic strategy for genetic disorders based on NGS technology. Using a 2-level approach we now have the capability to provide a molecular diagnosis for over 90% of known genetic diseases in a clinical setting.
Based on our previous work we have developed three main lines of research, wich we are currently pursuing.
The first line of research deals with the biogenesis of the RC, in particular of Coenzyme Q biosynthesis and its regulation. Using CRISPR-CAS9 we have generated several KO cell lines for genes which are (or are presumed to be) involved in these processes. These cells were instrumental to determine the correct sequence of reactions in the CoQ biosynthetic pathway in humans.
The second one involves metabolic disorders,

in particular vitamin B6-dependent enzymes such as ornithine aminotransferase (OAT). We are currently studying the molecular pathogenesis of OAT deficiency and therapeutic role of vitamin B6 and its vitamers in patients.
The last field of research deals with genetic diseases in general. The expansion of our diagnostic service has provided us with an incredible amount of genetic data (we have analyzed >3000 patients with NGS, for a variety of different conditions). The main limitation of this approach is that it is often very difficult to establish the pathogenicity of identified variants, especially of synonymous and missense exonic changes and of intronic variants outside the canonical splicing consensus. The reliability of prediction software is still problematic in a diagnostic setting; hence there is a clear necessity for experimental tools to validate these mutations. In the past years, we have developed several models from hybrid minigenes, to yeast, CRISPR-CAS9 edited human cells, and C. elegans that have allowed us to validate (or to dismiss ass neutral polymorphisms) many novel variants, and to establish genotype-phenotype correlations for different diseases. We have employed these strategies to identify three new genes associated with human diseases: MCM5, ADCK2, and TOGARAM.
Group Members
Matteo Cassina Associate Professor of Medical genetics
Daniela Bettio Assistant Professor of Medical genetics
Cinzia Bertolin Biologist
Francesca Boaretto Biologist
Monica Forzan Biologist
Alessandra Friso Biologist
Cristina Calderan PhD Student
Elisa Baschiera PhD Student
Adina Cordella Lab Technician
Chiara Rigon Lab Technician
Davide Garbo Administrative staff
Selected Publications
Vanillic Acid Restores Coenzyme Q Biosynthesis and ATP Production in Human Cells Lacking COQ6. Acosta Lopez MJ, Trevisson E, Canton M, Vazquez-Fonseca L, Morbidoni V, Baschiera E, Frasson C, Pelosi L, Rascalou B, Desbats MA, Alcázar-Fabra M, Ríos JJ, Sánchez-García A, Basso G, Navas P, Pierrel F, Brea-Calvo G, Salviati L. Oxid Med Cell Longev. 2019 Jul 10;2019:3904905.
DRP1-mediated mitochondrial shape controls calcium homeostasis and muscle mass. Favaro G, Romanello V, Varanita T, Andrea Desbats M, Morbidoni V, Tezze C, Albiero M, Canato M, Gherardi G, De Stefani D, Mammucari C, Blaauw B, Boncompagni S, Protasi F, Reggiani C, Scorrano L, Salviati L, Sandri M. Nat Commun. 2019 Jun 12;10(1):2576.
Mutations in COQ8B (ADCK4) found in patients with steroid-resistant nephrotic syndrome alter COQ8B function. Vazquez Fonseca L, Doimo M, Calderan C, Desbats MA, Acosta MJ, Cerqua C, Cassina M, Ashraf S, Hildebrandt F, Sartori G, Navas P, Trevisson E, Salviati L. Hum Mutat. 2018 Mar;39(3):406-414.
Age-Associated Loss of OPA1 in Muscle Impacts Muscle Mass, Metabolic Homeostasis, Systemic Inflammation, and Epithelial Senescence. Tezze C, Romanello V, Desbats MA, Fadini GP, Albiero M, Favaro G, Ciciliot S, Soriano ME, Morbidoni V, Cerqua C, Loefler S, Kern H, Franceschi C, Salvioli S, Conte M, Blaauw B, Zampieri S, Salviati L, Scorrano L, Sandri M. Cell Metab. 2017 Jun 6;25(6):1374-1389.
Mitochondrial dysfunction in inherited renal disease and acute kidney injury.Emma F, Montini G, Parikh SM, Salviati L. Nat Rev Nephrol. 2016 May;12(5):267-80.
Contact

Corso Stati Uniti, 4 F
35127 Padova
Phone: +39 049 9640111
Fax: +39 049 9640101
info@irpcds.org