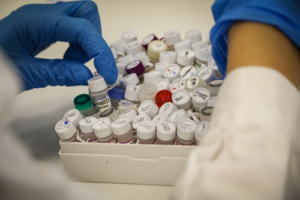 Flow cytometry
The Flow Cytometry and Sorting Facility in Pediatric Research Institute offers to all research's groups an efficient and personalized service. The facility provides two cytometers, a FC500 and a Cytoflex, and two cell sorters, a MoFlo XDP and a FACS Aria III (Oncohaematology Laboratory c/o Paediatric Clinic).
For more information please contact: dr. Chiara Frasson c.frasson@irpcds.org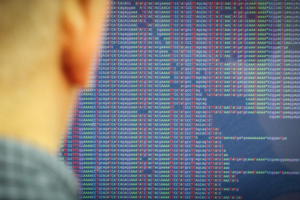 Bioinformatics
The Bioinformatics Unit supports the research community needs at the Istituto di Ricerca Pediatrica Città della Speranza with a variety of services ranging from planning genomic experiments to high throughput data analysis and interpretation using and developing computational methods.
For more information please contact: dr. Carlo Zanon c.zanon@irpcds.org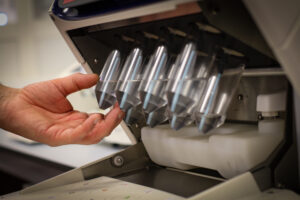 Next generation sequencing

The NGS facility is equipped for the access to:
Ion Proton System (ThermoFisher) designed for high-throughput sequencing of exomes, trascriptomes, genomes and custom panels.
MiSeq System (Illumina) for focused applications such as target resequencing, metagenomics, small genome sequencing, targeted gene expression profiling.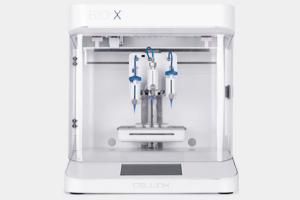 3D Bioprintring

The 3D bioprinting facility is composed of CellInk BioX bioprinter, a complete standalone system that gives users great flexibility with exchangeable printheads and features. The BIOX is capable of fabricating constructs containing any types of cells, enabling the fabrication of any tissue target.
For more information please contact: dr. Martina Piccoli m.piccoli@irpcds.org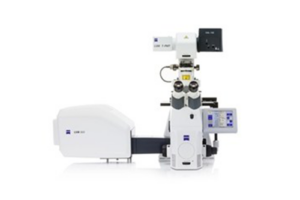 Microscopy

The Microscopy facility is equipped with the last generation ZEISS LSM 800 confocal microscope, with Airyscan technology for superresolution imaging. There are also three other fluorescence microscopes including the newest ZEISS Axio Observer with LED technology, provided with a CO2 incubator for live imaging experiments.
For more information please contact: dr. Fabio Munari fabio.munari@gmail.com