Research Area:

Genetics and Rare Diseases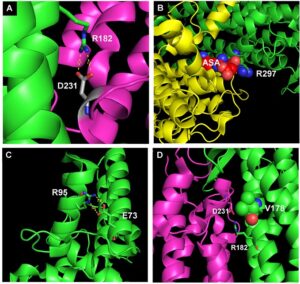 In the past 15 years our lab has been focused on the genetic bases and the pathophysiology of inherited neurometabolic disorders, in particular of defects of the mitochondrial respiratory chain and of the urea cycle. We have characterized new genes involved in the biogenesis of the respiratory chain and of its components, we have identified novel gene defects in patients with mitochondrial disorders, and investigated new therapeutic approaches for these conditions. We have developed techniques to characterize in depth mitochondrial function and the biogenesis of the respiratory chain.
In parallel, we have developed simple models that allow us to validate novel variants identified in patients affected by rare genetic diseases, to establish genotype-phenotype correlations, and to analyze the molecular pathogenesis of these rare disorders. To this purpose we have successfully employed S.cerevisiae to analyze mutations in genes affecting fundamental cellular processes, hybrid minigenes to test the effects of genomic variants on mRNA maturation, and CRISPR-Cas9 edited mammalian cells.

More recently, we have moved to multicellular models, including Caenorhabditis elegans and Zebrafish. Particularly, nematodes represent simple highly prolific organisms with a rapid life cycle that display organized tissues and organs and allow to study the effects of novel variants on nervous system development.
All these tools have allowed us to expand our field of research also to other types of genetic disorders, unrelated to cellular metabolism, and also to non-genetic conditions.
Selected Publications
Imperatore V, Pinto AM, Gelli E, Trevisson E, Morbidoni V, Frullanti E, Hadjistilianou T, De Francesco S, Toti P, Gusson E, Roversi G, Accogli A, Capra V, Mencarelli MA, Renieri A, Ariani F. . 2018. Parent-of-origin effect of hypomorphic pathogenic variants and somatic mosaicism impact on phenotypic expression of retinoblastoma.
Eur J Hum Genet
,
Cerqua C, Morbidoni V, Desbats MA, Doimo M, Frasson C, Sacconi S, Baldoin MC, Sartori G, Basso G, Salviati L, Trevisson E.. 2018. COX16 is required for assembly of cytochrome c oxidase in human cells and is involved in copper delivery to COX2.
Biochim Biophys Acta
, 1859(4):244-252.
Koczkowska M, Chen Y, Callens T, Gomes A, Sharp A, Johnson S, Hsiao MC, Chen Z, Balasubramanian M, Barnett CP, Becker TA, Ben-Shachar S, Bertola DR, Blakeley JO, Burkitt-Wright EMM, Callaway A, Crenshaw M, Cunha KS, Cunningham M, D'Agostino MD, Dahan K, De Luca A, Destrée A, Dhamija R, Eoli M, Evans DGR, Galvin-Parton P, George-Abraham JK, Gripp KW, Guevara-Campos J, Hanchard NA, Hernández-Chico C, Immken L, Janssens S, Jones KJ, Keena BA, Kochhar A, Liebelt J, Martir-Negron A, Mahoney MJ, Maystadt I, McDougall C, McEntagart M, Mendelsohn N, Miller DT, Mortier G, Morton J, Pappas J, Plotkin SR, Pond D, Rosenbaum K, Rubin K, Russell L, Rutledge LS, Saletti V, Schonberg R, Schreiber A, Seidel M, Siqveland E, Stockton DW, Trevisson E, Ullrich NJ, Upadhyaya M, van Minkelen R, Verhelst H, Wallace MR, Yap YS, Zackai E, Zonana J, Zurcher V, Claes K, Martin Y, Korf BR, Legius E, Messiaen LM. . 2018. Genotype-Phenotype Correlation in NF1: Evidence for a More Severe Phenotype Associated with Missense Mutations Affecting NF1 Codons.
Am J Hum Genet
, 102(1):69-87
Vazquez Fonseca L, Doimo M, Calderan C, Desbats MA, Acosta MJ, Cerqua C, Cassina M, Ashraf S, Hildebrandt F, Sartori G, Navas P, Trevisson E, Salviati L.. 2018. Mutations in COQ8B (ADCK4) found in patients with steroid-resistant nephrotic syndrome alter COQ8B function.
Hum Mutat
, 39(3):406-414
Cassina M, Cerqua C, Rossi S, Salviati L, Martini A, Clementi M, Trevisson E. . 2017. A synonymous splicing mutation in the SF3B4 gene segregates in a family with highly variable Nager syndrome.
Eur J Hum Genet
, 25(3):371-375.
Contact

Corso Stati Uniti, 4
35127 Padova
Phone: +39 049 9640139
Fax: +39 049 9640101
info@irpcds.org